On Thursday April 24 the Jefferson Township Chamber of Commerce held its annual Awards Dinner at the Casa Bianca restaurant in Oak Ridge.
The dinner was very well attended with many local businesses and award winners in attendance. MC for the evening was Chris Brancato of the Department for Persons with Disabilities (DPD). Chris introduced his "twin" Dr Bret Hartman – President of  the Jefferson Township Chamber of Commerce, who set the scene for the evening with his opening remarks.
The first award of the night was the Jefferson Highlights Award presented by Art Bonito to a business or person who specifically goes out of their way to assist with Jefferson Highlights and their programs. This year's winner was Bridge Marina.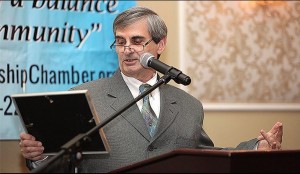 Next up was the Doris Roberts Business Scholarship presented by John Tully, VP of the Jefferson Township Chamber of Commerce to its very worthy recipient Danielle Beniulis. As Chris Brancato stated later "We were absolutely blown away by Danielle Beniulis' resume, maturity and presence and are very proud of this choice".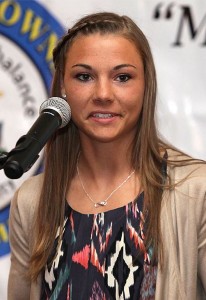 Following dinner the next award was for Educator of the Year, presented by Mr. Joseph G. Kraemer, Superintendent of Schools, to Dan Papa. In his acceptance speech Mr. Papa talked about his experience with Project Stay Gold and how the students of Jefferson were now affecting policy and lives across the country.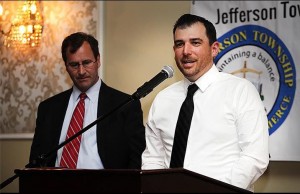 Next award was the Presidents 2014 Award for Public Service. Chris and Dr Bret jointly acknowledged the work that the recipient, Jack Kelly had done throughout the town over many years, ranging from numerous charity efforts, belonging to the Fire Department and starting the original Jefferson Highlights TV program. Jack humbly accepted the award and deflected most of the personal accolades.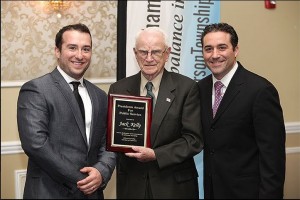 The last award for the evening was to the Business Association of the Year. Dr Bret explained that this was usually just for a singular business of the year but that this year was special in so far as the companies and organizations owned and/or funded by Bela Szigethy extended well beyond a single business. So the 2014 Business Association of the Year recognized Bela, his wife Alice and their staff's involvement with:
Camp 6
Alice's Restaurant
Lake Hopatcong Foundation
Main Lake Market
Lake Hopatcong News
Lake Hopatcong Golf Club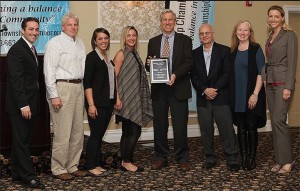 The evening ended with our 50/50 drawing and dispersion of various door prizes.
Thanks to everyone that attended, to Karen Fucito of Lake Hopatcong News and especially to the following sponsors:
Knights of Columbus, Joseph F Lamb Council No. 5510
St Thomas the Apostle Parish
DC Designs
Richard Willis Town Historian