Our next chamber lunchtime networking event is 12 noon on November 21 at the Wearhouse Grille in Lake Hopatcong.
As well as our regular networking opportunities and lunch Patricia Hoffman will talk about Estate Planning for Businesses. Topics to be covered include:
What is a Buy-Sell Agreement?
Problems of having Joint Tenancy Accounts, rather than Business Accounts.
Discussion will highlight why it is important for a business to do Estate Planning using Wills, Trusts, Family Limited Partnerships and Buy-Sell Agreements to help with a smoother transition for the business upon an owner's death and could save the business and your family on Estate Taxes.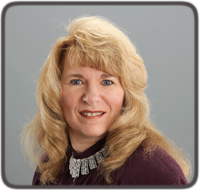 Patricia Hoffmann has been practicing law for over 20 years.  She is admitted to practice law in New Jersey and California.  Her areas of practice include:  Business Transactional (drafting & reviewing legal agreements and setting up and maintaining LLCs & Corporations); Estate Planning (Wills, Living Trusts, Irrevocable Trusts, Powers of Attorney and Family Limited Partnerships); and Real Estate Closings (representing either the Buyer or Seller.)  Patricia also has received training and certification for civil and elder law mediation to better assist her clients with potentially litigious matters.
The Wearhouse Grille is located at 161 Rte 181 in Lake Hopatcong. The cost is $20 per person – please feel free to bring a guest that you think might be interested.